Letter from Africa: Desmond Tutu's funeral is reimagined Ghana style
Elizabeth Ohene, a Ghanaian journalist considers the consequences of Archbishop Desmond Tutu's death in her series of letters to African journalists.
It was Archbishop Emeritus Desmond Tutu who was the most world-famous person ever.
It was unanimously agreed upon that his turbulent life and low-key funeral were lessons for the entire world.
Ghana is the capital of funerals in the world. However, here, there was a dismaying feeling that such an iconic person could be killed and buried so quickly and without much fanfare.
When faced with the loss of a celebrity, we have thought about what we might have done. His funeral would have taken six days.
It took at most that much time for the relatives to come to an agreement about the composition of delegations that would be going to officially inform the president the sad news of the passing of the patriotic son of the country.
In disbelief, South African President Cyril Ramaphosa announced his death in front of an audience of family members dressed in black cloth and mournful-looking relatives.
The Anglican church announced details about the funeral, as requested by the archbishop. Everyone knows, surely, that the funeral wishes you have given are not valid after your death.
Once, when the Ghanaian family announced the death of their former Chief Justice, I was there.
Family head said that the deceased judge had written directions about how his funeral should be performed.
He wanted to be buried within two week of his death. However, it was only three weeks that he died.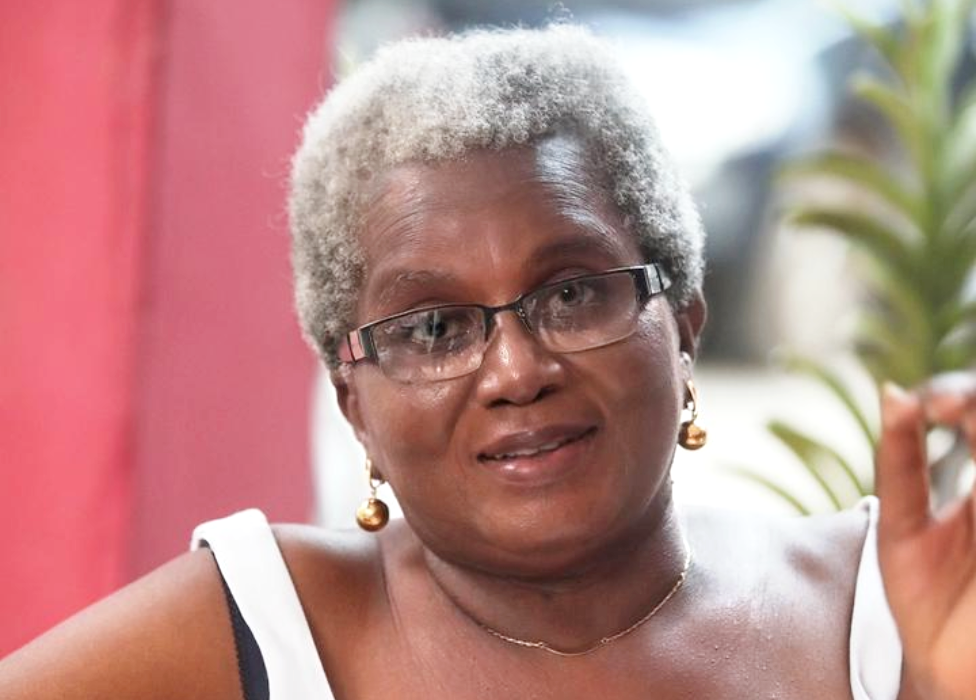 E Ohene
Tutu's instructions for a modest funeral would have been ignored… He would certainly not have been buried in that plain pine casket"
To overturn the wishes of a deceased man, all you have to do is pour libation on to his ancestors.
We would then give Tutu what we refer to as a "befitting funeral".
He certainly would not be buried in this plain pine casket.
It would then be mandatory to design a special cloth featuring the Archbishop's photograph. That would have required some time.
The black-and red version would be worn at the funeral, while the white version would be worn for thanksgiving.
It is essential that thousands are fed
While we might try to order the fabric at a local manufacturer, the end result would be that it ends up in China. It would take a lot of work for our seamstresses and tailors.
To form a funeral committee, sub-committees for hospitality (food and drink) would be needed.
Tutu would require thousands of meals to survive. We would offer takeout packs to the masses and make concessions for Covid.
Publicity committee members would ensure mega billboards advertising the Archbishop's photos were placed at every major intersection in each city.
His biography, tributes and other information would all be included in the glossy 100-page book produced by the group responsible for funeral brochure production. Photographs would document his 90-year long life.
The brochure is not completed in a timely manner. Nobody ever submits the tribute scripts by the due date. A properly constructed obituary notice requires a great deal of talent.
It would be very difficult to have only one choir at the service. We would still have many choirs and singer stars performing, even though it would mean that the service could take up to four hours.
The arrangement might dictate that the body must be in the morgue at least three months. But that's the minimum time you can keep it without making the appearance that you're burying an unidentified person.
It was moving to see the Anglican clergy in their traditional robes carrying Tutu's coffin. We think that we can improve upon this scene with our singing-and dancing pall bearers.
Funerals should be performed in a dramatic way.
We might have agreed to the request of his for aquamation, to show that we are sensitive to environment needs.
However, Ghanaians should consult us to provide a proper funeral for any such deaths.
Our funeral directors are recognized as world-leaders in the field and we are delighted to share our knowledge.
Get more letters from Africa
KFC's failure to supply chips in Kenya: How they got burned
Ghana's role in honouring a US civil rights hero
The question of identity: What counts as African?
The way Bangladeshis were lured to slavery in Libya
How Sudan's generals betrayed my generation
Follow us on Twitter @BBCAfricaYou can find it on Facebook, at BBC Africa and on Instagram at @bbcafrica
Share Your Comment Below
[gs-fb-comments]